Rachelle was an absolute pleasure to work with! Even through my hectic schedule delaying things, she didn't miss a beat. I have never seen someone more responsive, who creates as high quality work as she did. I am rarely impressed and she just hit it out of the park on the first design iteration. Every person in my network that has seen her work is thoroughly impressed. She is the best!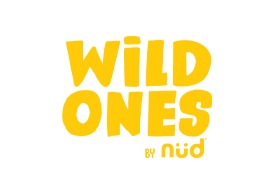 Julia Kirouac, Nud Fud
I worked with Rachelle on the Chiwis™ brand and packaging. Rachelle was a pleasure to work with! She is very collaborative and open to ideas. Rachelle brings experience and a trained eye to brand and package design. We consistently receive compliments on our packages and would never have been able to showcase Chiwis™ so well without Rachelle!
Sarah Goodman, Chiwis
Working with Rachelle was a delight! You know when you are looking for a place to live, and you walk into the house that just feels like home? You know that feeling? Well we had that feeling early on with Rachelle.
She showed us a few concepts for our new Holy Crap™ packaging, and she nailed it! We knew working with her was our one! Not only do we love our new packaging, but our customers and retail partners also feel the same way.
Donna Reddy, Holy Crap
As we evolve to a more agile and human centred design approach with our innovation pipeline, I've appreciated the creative horsepower and agility that Rachelle brings to the table. She combines thoughtfulness with speed while maintaining a high caliber of creative effectiveness throughout the process. We look forward to continuing to engage Zesty Brands as we continue to move our brand and portfolio of innovations forward.
Kati Karottki, Ocean Spray®
I love working with Rachelle. She is unbelievably quick in her email communication and turns work around promptly. She has a great eye and has done a wonderful job instilling the Eve's Crackers brand into the items she has designed for us such as trade show booths, display units and one-pagers. I would definitely recommend Rachelle!
Eve's Crackers, Eve Laird
I have engaged Zesty Brands services for all of our product packaging design needs. Not only is Rachelle a very talented graphic designer, she is an absolute pleasure to work with, and can always be trusted to deliver fantastic results. Highly recommended!
Jamie Kasza, STACT
We've worked with Rachelle on a variety of projects from the development of our Hitcase™ branding to packaging. Rachelle's work has always been on point and she works quickly. Highly recommended!
Brooks Bergreen, HITCASE
Zesty brands does astounding work and their customer service is phenomenal. I would highly recommend them to anyone. They have helped me bring my business idea to life and it turned out better than I could ever imagine. Rachelle is very talented and I look forward to working with her for many more years to come with all my projects.
Ron Luxton, Alixr Alkaline Cocktails
Zesty Brands have done the branding for three of my companies, Canvas Homes, Sea to Sky Construction, and Muse Architecture. Each brand is unique, eye-catching, and most importantly, relevant to the company's core values and beliefs. Rachelle's design work garners frequent compliments from our clients and has helped push all three brands to the next level as they become a house-hold name in the industry. We appreciate your effort Rachelle!
Avi Dhaliwal, Canvas Homes
Our team worked with Rachelle to refresh and implement the brand at one of BC's top Lower Mainland school districts. Rachelle's approach was professional and her design skills are unmatched. One of the challenges in a project of this scope is getting and retaining broad organizational support for the implementation aspects of the project.
Fortunately, Rachelle's responsiveness at every stage of the process and her ability to explain design decisions to non-communicators always kept us moving in the right direction. I would not hesitate to recommend her to anyone embarking on a major organizational design process, and I am grateful for her contribution to the success of our project.
Beverly Pausche, West Vancouver Schools
My favorite thing about Rachelle is that she's not interested in telling the same story twice. She's curious from the start, creative with her approach and really cares about the art that's being born into the world. Anyone who wants to "say something" knows how hard it is to find those qualities. Rachelle is kind, committed, and goes above and beyond the ask – a pleasure to work with!
Erika Rouleau, Ocean Spray®
Rachelle is a wonderful creative director. She values communication and always incorporates our feedback into the work. A++
Gavin Armstrong, Lucky Iron Fish
Zesty Brands creative work stands out and has greatly helped build our cycling brand at Rescue Project. Rachelle is professional, timely and really understands our mission. I would highly recommend Zesty Brands to anyone seeking guidance and expertise in creative design, branding, apparel and cycling kit design and brand strategy.
Namrita Kumar, Rescue Project
After two other well-established branding agencies failed to hit the mark, we found Rachelle to design our seafood brand and packaging. From concept to delivery, Rachelle nailed it every time!
Zachary Semeniuk, Wild + Rising Tide